Meet Our Doctors
Dr. Jamie Ring
Dr. Jamie Ring received his BS in Chemistry from the University of Colorado at Denver in 1999 and DMD degree from Temple University in 2003. He practiced general dentistry in Colorado for three years prior to receiving his Certificate in Endodontics in 2008 from Nova Southeastern University in Ft. Lauderdale, FL. Prior to his move to Lincoln, Dr. Ring practiced endodontics in Colorado for over ten years.  He is a Diplomate of the American Board of Endodontics, and has been published in both the Journal of Endodontics and The Journal of The American Dental Association. Dr. Ring is an active member of the Nebraska Dental Association, as well as, The American Association of Endodontists.  He has been an avid Cornhuskers fan since the 1987 Sugar Bowl win over LSU.  In his spare time, Dr. Ring loves watching Toronto Blue Jays' baseball and reading his favorite author Stephen King.
Dr. Karla Ring
Dr. Karla Ring is originally from Denver, Colorado. A graduate of The University of Colorado at Denver, she pursued her dental education at Temple University School of Dentistry. She received her DMD in 2003. After practicing restorative dentistry for three years, she obtained her certificate in Endodontics from Nova Southeastern University in 2008. She and her husband Jamie started a private practice after residency in the Denver metropolitan area where they practiced for over ten years. Dr. Ring is currently board eligible and is in the process of pursuing her American Board of Endodontics diplomate status. She published articles in the Journal of Endodontics in 2008 and 2017. Dr. Ring is an active member of the Nebraska Dental Association as well as The American Association of Endodontists.  She is the proud mother of two children, Keira and Carter. When she is not practicing endodontics, she can be found enjoying her true hobby: nutrition and cooking in the kitchen with her family.
Dr. Jeri Rush
Dr.  Jeri Rush grew up on a farm in Iowa near the Minnesota border and the resort area of Lake Okoboji. She holds a certificate in Medical Laboratory Technology from the Medical Institute of Minnesota and a B.A. in Finance and Banking from Buena Vista University. She earned her D.D.S. degree from the UNMC College of Dentistry in 1997 and completed the Advanced Education in General Dentistry program in 1998. After serving as a staff dentist at UNMC College of Dentistry and practicing privately at Eagle Family Dentistry, she returned to UNMC to complete the Graduate Endodontic program in 2001. She has been in private practice with Cornerstone Endodontics since August of 2001.
Meet Our Staff
Laura is originally from Otoe, Nebraska and has served as our Dental Assistant since 2006. She received her certification in Dental Assisting from Southeast Community College in Lincoln, Nebraska. Prior to joining Dr. Rush, Laura gained dental experience for nine years in a general dentist's office and at UNMC College of Dentistry. When away from the office, Laura enjoys spending time with her family, camping, and boating.

Jenn is originally from Crete, Nebraska. She has served as Practice Administrator since 2016. She received her Bachelors of Science in Business Administration with a concentration in Human Resources from Purdue Global University. When not in the office, Jenn loves spending time with her husband, Chase, and daughter, Ella. She enjoys volunteering at Ella's school, "editing" her yard and updating their home.

Joni is originally from Monticello, IA. She received her Dental Assistant training from Iowa Central Community College. She is a Certified Dental Assistant with 39 years of experience. Joni and her husband, Randy, have called Lincoln home for the past 21 years. They have three wonderful children and love spending time with their four beautiful grandchildren. A little-known fact about Joni is that she was a twirling major in high school.

Terra is from Lincoln, Nebraska. She received her dental assisting degree from Southeast Community College-Lincoln in 2013. Prior to joining Cornerstone Endodontics, Terra gained 5 years of dental experience in general dentistry. When away from the office, Terra spends her free time crafting, being outdoors, and volunteering at The Cat House, a no kill shelter.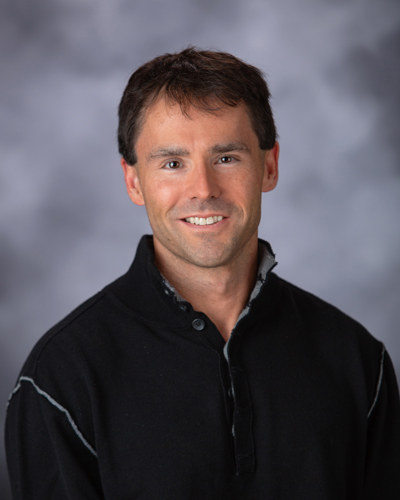 Diplomate of the American Board of Endodontics